A concrete sleeper retaining wall is the best type of retaining wall today. These walls can last for 50+ years with virtually no maintenance needed.
At Complete Retaining Walls Geelong, we highly recommend installing concrete sleeper retaining walls since the material provides the most value to homeowners.
For this blog, we'll discuss the best and worst types of retaining walls you can use and what causes these structures to become unstable.
Why Use Concrete Sleepers for Retaining Walls?
A huge advantage of concrete sleeper retaining walls is their ability to remain stable while experiencing minimal issues. Concrete sleeper walls are ideal for those looking to have structures that will last for many years to come.
Besides being long-lasting, these retaining walls are easy to install. They also can be used for any purpose such as to add decorative features to your landscaping or to protect your driveway.
Finally, concrete sleepers don't warp, bend, or rot over time, unlike timber retaining walls.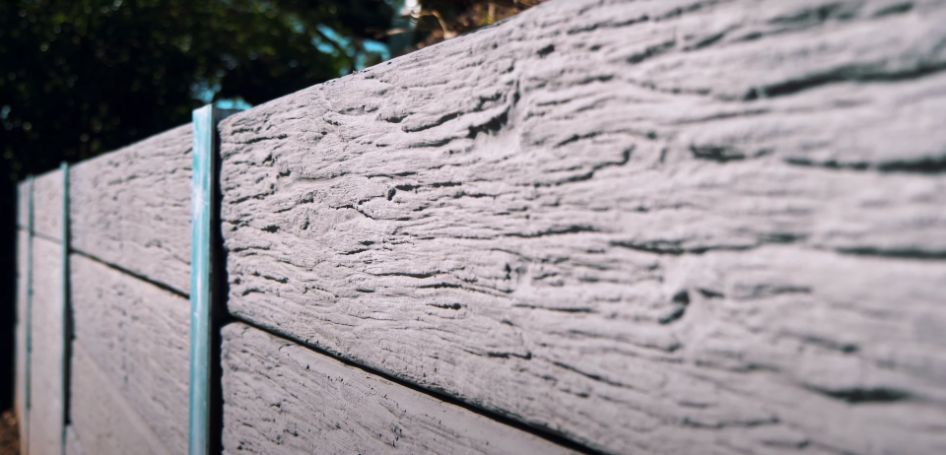 What is the Worst Type of Retaining Wall?
A timber retaining wall is the worst type of retaining wall. The biggest reason why timber is the worst material for these structures is that it can easily degrade. Fungus, hollowing, and wood rot are common factors that affect timber retaining walls.
But these aren't the only factors that affect timber, it can also splinter and warp over time. These changes will dramatically impact the overall quality of wooden retaining walls, making them significantly less reliable.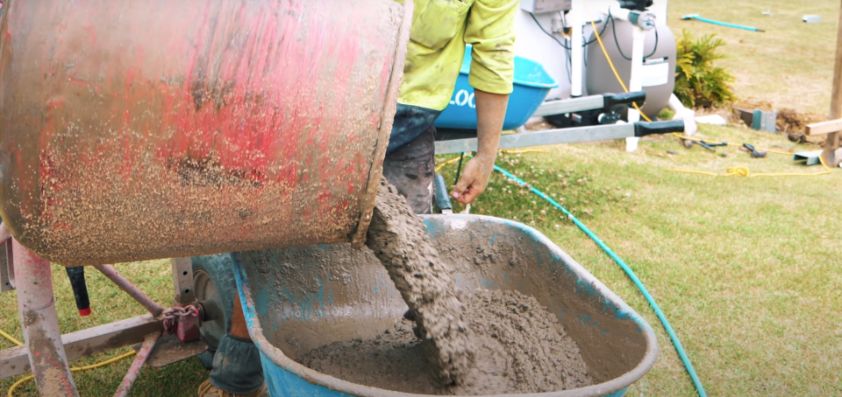 Why Does a Retaining Wall Fail?
A retaining wall can fail when:
It's Not Made for Certain Loads
A major reason why retaining walls fail is when they aren't made to handle certain loads.
For example, installing a fence on top of an existing retaining wall that's not made to support additional weight can weaken its integrity, especially in windy areas. A retaining wall permit might be necessary in this case.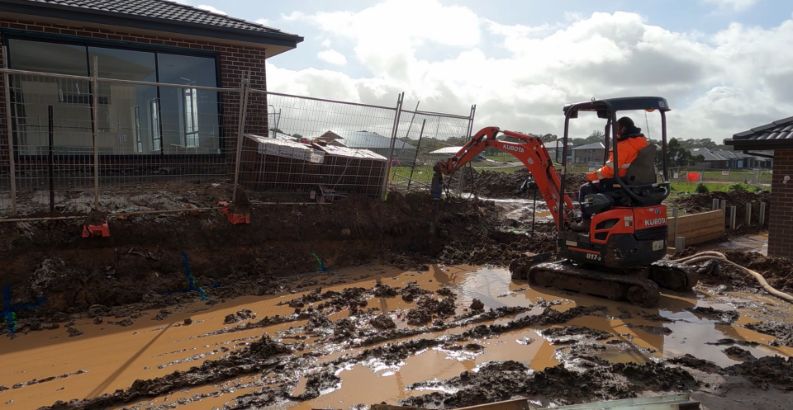 It Has Poor Workmanship
Poor workmanship or retaining walls that are substandard in quality are prone to failure. You can identify a low-quality retaining wall by the following:
Not digging sufficiently big or deep holes to create stable supports for the wall
Using an inadequate amount of concrete mixture
Rusting or degrading due to not using galvanised steel H beams
A retaining wall that is installed in a place experiencing foundation issues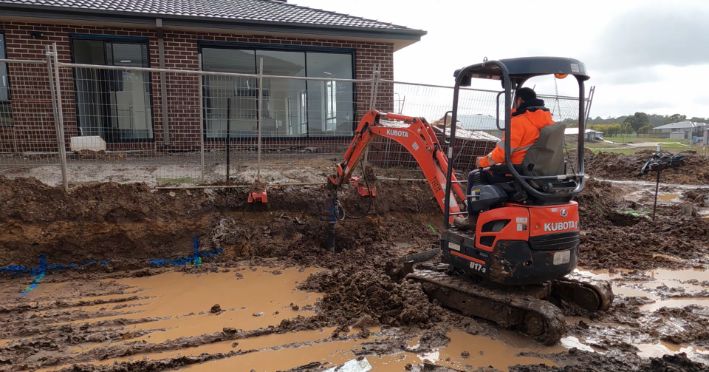 It Has Bad Drainage
Retaining walls that don't have appropriate drainage will eventually fail in the long run. Water left accumulating at the base of the structure will cause the soil nearby to expand and contract.
Such movement causes destabilisation around the wall's foundations, which can cause problems later on. It's best to seek help from a reputable retaining wall builder to help with existing drainage concerns.