Quality Concrete Retaining Walls Taylors Hill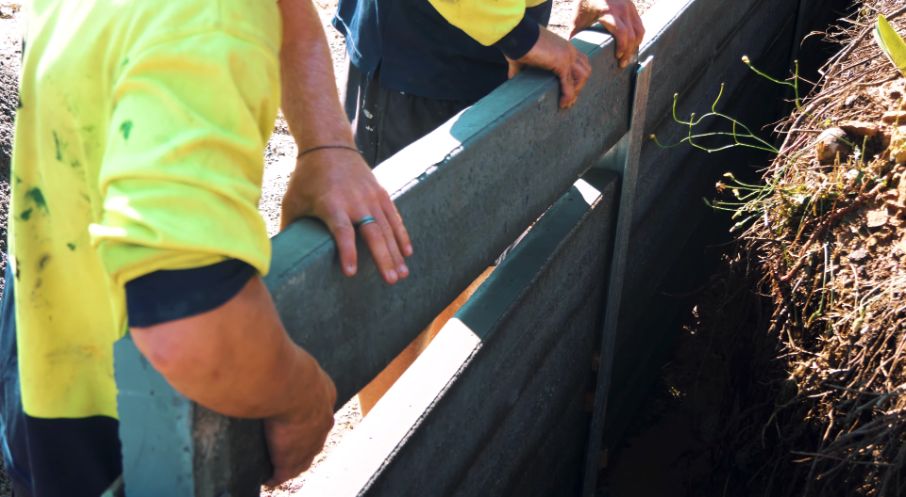 The suburb of Taylors Hill, just 22 kilometres northwest of Melbourne, is known for its impressive selection of experiences and attractions. From parks to landmarks to walking tracks and lakes, there's a place to relax for everyone here. People looking for a family-friendly, safe, and beautiful neighbourhood can't go wrong in choosing Taylors Hill.
If you currently live in Taylors Hill and are looking for a professional retaining wall builder, then you've come to the right place. Complete Retaining Walls Geelong specialises in building concrete sleeper retaining walls in the region. We are experienced in installing quality retaining walls in Geelong that can stand the test of time.
Meanwhile, we have a trained and licensed team of builders that uses the best equipment available to complete projects efficiently. Contact us today to learn more.
Why You Should Get Concrete Retaining Walls
Wondering why we prefer installing concrete sleepers in our retaining walls? These are the main reasons:
Properties located at the bottom of a hill are susceptible to soil erosion. This problem can become worse during strong winds and rain. Garden soil can easily erode under poor weather conditions unless solid retaining walls are in place.
Concrete retaining walls can effectively retain soil and protect your yard from problems associated with soil erosion.
Yards can easily flood during a storm, especially when it doesn't have a proper drainage system installed. The presence of excess water not only damages the home and makes it look filthy, but it can also become a health risk later on. Quality retaining walls in Sunbury can help control the flow of water even during heavy rains, thanks to their built-in drain pipes.
A solid retaining wall can add a flat surface to your yard that you can use for landscaping or as an extra garden bed. Many gardeners use concrete retaining walls because it allows them to create terraced zones for their plants to thrive.
You can also use a concrete sleeper retaining wall for your flowers and keep them separate from other elements in your yard.
Why Choose Complete Retaining Walls Geelong
At Complete Retaining Walls Geelong, we primarily install concrete sleeper retaining walls for our customers in the region. Our knowledge and experience in working with concrete allow us to build structures that are durable and long-lasting.
Besides that, our team is comprised of retaining wall experts who take each job seriously. They treat each project as their own and will go the extra mile to ensure that you're 100% satisfied with the results.
It's time to install the retaining walls in Caroline Springs that you've always wanted. Give us a call today so we can schedule an appointment.