The best materials you can use to create retaining walls are concrete sleeper, concrete block, poured concrete, stone, gabion, brick, and timber. All of these materials mentioned are commonly used nowadays. Each of them has its own advantages and disadvantages in using them.
In this post, we'll list and discuss the most popular retaining wall materials that will help you create the right structure for your needs.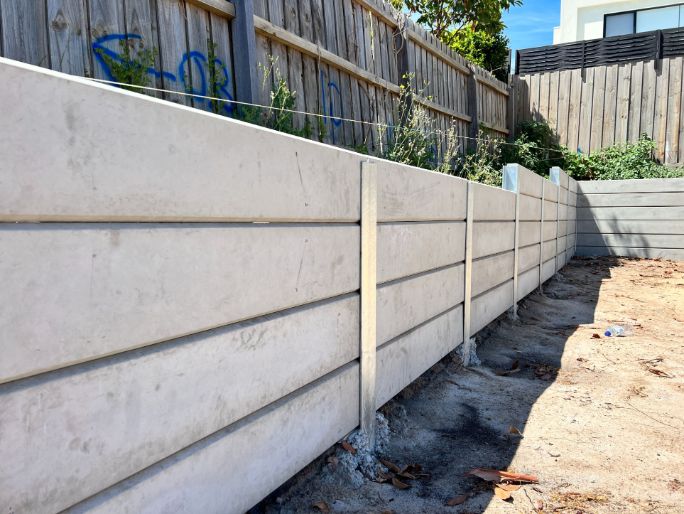 | | | | | |
| --- | --- | --- | --- | --- |
| Type of Material | Pros | Cons | Aesthetic | Longevity |
| Concrete Sleeper | Can last for 50 years or more | Can appear bland in backyards | Concrete sleepers make it possible for greenery to stand out in gardens | The use of concrete sleepers and galvanised H beams allows this type of retaining wall to last for decades |
| Concrete Block | Makes it possible to apply different design options such as the use of curved walls | Concrete blocks aren't easy to alter after installation | These blocks are ideal for use in properties with mid-century architecture | Concrete block retaining walls don't use footing, which can make them unstable |
| Poured Concrete | Poured concrete is stronger compared to concrete blocks | Professional expertise is needed for the installation | The sleekness of poured concrete makes it great for use in modern landscapes | To avoid waving and bulging, the concrete needs to be poured and formed perfectly during installation |
| Stone | Stone is a durable material for retaining walls | It's not easy to control water flow with stone retaining walls | English, country, and colonial-style homes will benefit from using stone retaining walls | To prevent retaining wall failure, make sure water is kept away from the structure at all times |
| Gabion | These retaining walls for construction don't require any specific masonry skill or experience to install | The wires in gabion retaining walls can rust | Gabion retaining walls are ideal for coastal and riverside homes | It's important to note that gabion retaining walls can move with the ground |
| Brick | Durable and solid material for retaining walls | Brick retaining walls require significant manpower to build | Makes for a great addition to traditional landscapes | When installed correctly, brick can last for decades |
| Timber | Timber is available almost anywhere | Timber will warp, hollow out, or rot over time | You can use timber retaining walls in almost any yard | When installed correctly, timber can last for about 10 years |
How Can I Select the Right Retaining Wall Material?
You can select the right retaining wall material by considering the following:
Style You Wish to Achieve
You'll need to decide on the material for your retaining wall that matches your outdoor space. For example, brick is great for traditional yards while formed concrete fits more modern ones.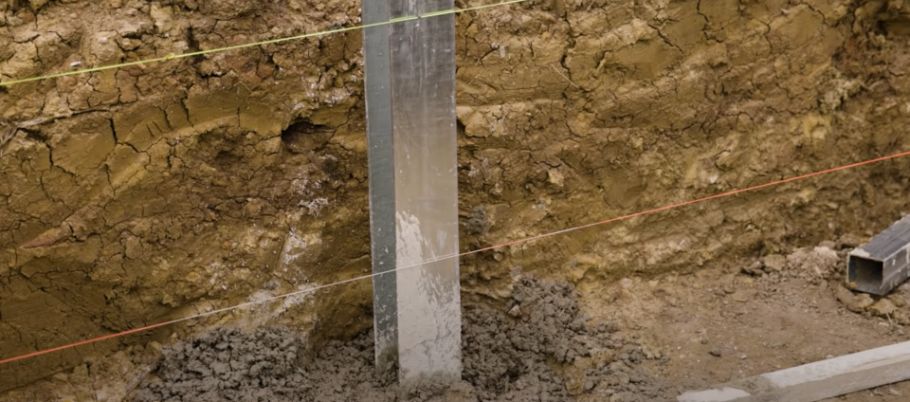 Think About Water Drainage
You want to use a retaining wall material that handles water well. Concrete is a great material to have especially during the wet times of the year since it can withstand excess moisture without breaking down.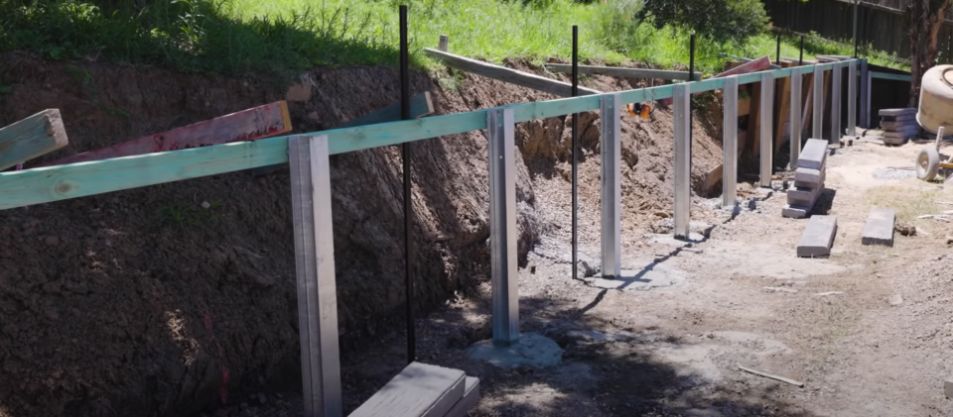 How High You Want Your Wall
The height of your retaining wall might affect the material that best suits it. Consult an expert so they can help you decide.